M&A Community has released its League Tables H1 2022. With 27 deals AKD holds a solid 6th place.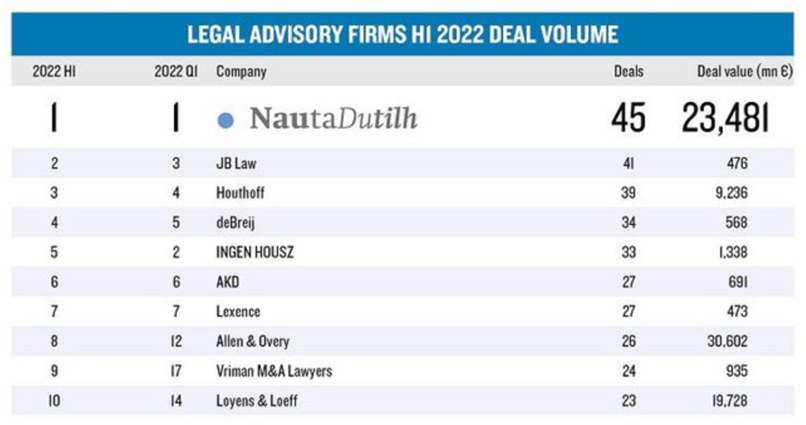 Click here to read more about the M&A League Tables.
Merger Market has also released its Global & Regional League Tables 1H22 including the EMEA Advisory League Tables. In the Benelux league table, AKD ranks 10th with 20 deals.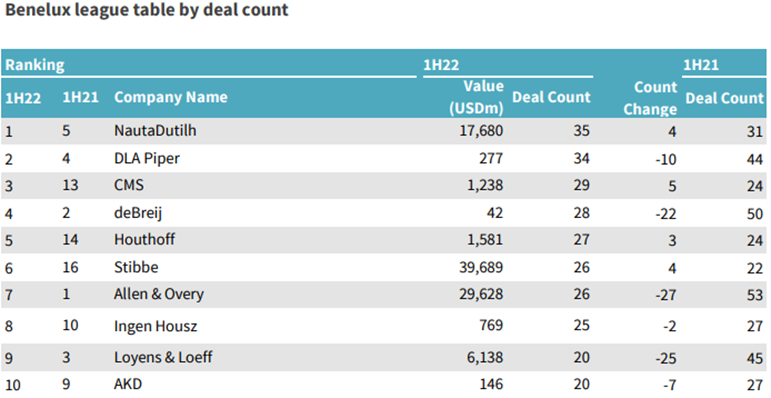 Click here to view the full report.