After an unpredictable year, we have seen a strong increase in deal volumes. The deal watchers have published their league tables for the first half of the year. AKD retains top-10 positions in the M&A Community League Tables (5th place), in the OverFusies League Tables (6th place) and in the MergerMarket Benelux League Tables (7th place).
Confidence for the second half of 2021 is strong. Carlos Pita Cao: "I believe caution is warranted following a year of COVID-19 and economic lockdowns, precipitating volatility across markets and uncertainty within boardrooms. Nonetheless, it is clear that we have seen a return to confidence and strong activity. The year began by carrying over momentum from a surge in M&A transactions in the latter half of 2020 and has continued to accelerate throughout the first half of 2021. As regards the second half of 2021, I believe that all the elements are there for an active M&A market, from corporations looking for scale and growth to private equity firms and SPACs looking to invest capital. Whilst it is true that uncertainty lingers, it is also true that Brexit is complete and an EU-UK trade deal is in place, the US has a new political administration, vaccines are being distributed and business travel is likely to recommence. We expect these factors to drive an increase in cross-border transactions as the year progresses, particularly across Europe."  
The league tables can be found below: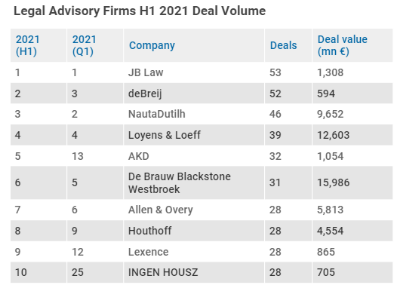 MenA League Tables H121. Click here for more information.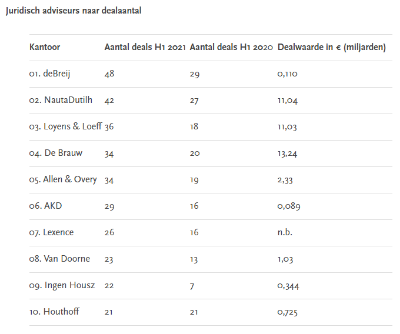 OverFusies League Tables H121. Click here for more information.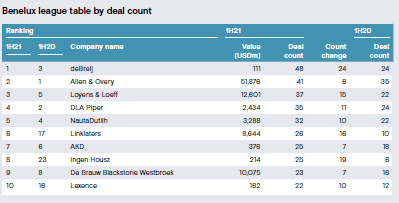 MergerMarket League Tables H121. Click here to view the full MergerMarket report.